A Look At Where Everyone Stands in the Race for the One Piece
The state of One Piece right now could best be summed up by a quote from Dr. Strange: "We're in the endgame, now." After 25 years of twists, turns, laughs, and tears, Eichiro Oda's preparing to take his legendary masterpiece into its final phase. The moment the Wano Arc ends, fans should expect nothing less than a race to the finish line that is Laugh Tale. The grand prize: not just the One Piece, but the truth about the Void Century and the history of the world. It's going to be a very tight race, though, with the most powerful pirates competing to make it to Laugh Tale first.
While the Straw Hat Pirates come out of Wano as the crew of one of the Yonko, they're facing stiff competition from their fellow pirates. With the manga on break this week, now's the perfect time to look at where the top contenders each stand in terms of strength, power, and how close they are to reaching Laugh Tale.
Buggy and his New Alliance Are a Major Wild Card
One of the first enemies that Luffy ever fought, Buggy seemed destined to become comic relief as the rubber wonder moved on to bigger enemies. Then came the events at Impel Down and Marineford, which outed him as a former member of the Roger Pirates, gave him instant notoriety, and earned him the title of one of the Seven Warlords. The loss of that title, though, didn't diminish his power. Somehow, the Clown got elevated to the status of Yonko alongside Luffy and former crewmate Shanks!
Despite the world thinking he's a mad genius, fans know that Buggy's a joke. However, he's a joke that's managed to talk former Warlords "Hawkeye" Mihawk and Crocodile into working with him as part of his new group, Cross Guild. Even more brazen, though, is that his group put bounties on the Marines. That takes guts!
With the amount of power and influence that Buggy has gathered, albeit unintentionally, he could stand a serious shot at finding the One Piece. He's also got the motivation: due to getting sick at the penultimate island, Buggy never got to see Laugh Tale. Now, he could change that, either on his own, or by forming an alliance with another Yonko.
Shanks is Throwing His Lot into the Ring.
What can be said about Shanks that hasn't been said already? He's a former member of the Roger Pirates, the man who inspired Luffy to become a pirate, and one of the four Yonko. After his recent display of Conquerer's Haki in Wano, though, Shanks has elevated himself to Giga-CHAD levels of awesomeness! And this is while he only has one arm.
Until now, Shanks has shown no interest in reaching Laugh Tale or finding his former captain's treasure. However, with Luffy now standing alongside him as a fellow Yonko, that attitude's gone right out the window. Having thrown his proverbial hat into the ring, Shanks is setting himself up for a confrontation with Luffy. Given how his mastery of Conquerer's Haki ranks among the strongest in the world, Luffy's idol might also be one of his biggest obstacles to finding One Piece. Or, he might end up being a powerful ally.
Trafalgar Law Knows Almost as Much as the Straw Hats Do.
The Straw Hats have been allied with Trafalgar Law for what's likely been a few months in-universe. From the fan's perspective, though, it's been about a decade of having Law hanging out with Luffy. While the Straw Hat's antics may annoy him at times, this alliance has been nothing but good for the captain of the Heart Pirates. Not only did he get revenge on Doflamingo, but he managed to learn almost everything the Straw Hats did about Laugh Tale and the Road Poneglyphs.
While he may not be a Yonko, that doesn't change the fact that Law took down Big Mom alongside Kid. That along makes him one of the toughest pirates alive. Add in the fact that he has access to at least two of the Road Poneglyph's (three, if Luffy shared the one from Big Mom with him), and he's got a good chance of making it to Laugh Tale.
Kid Seems to Have His Own Lead on Finding One Piece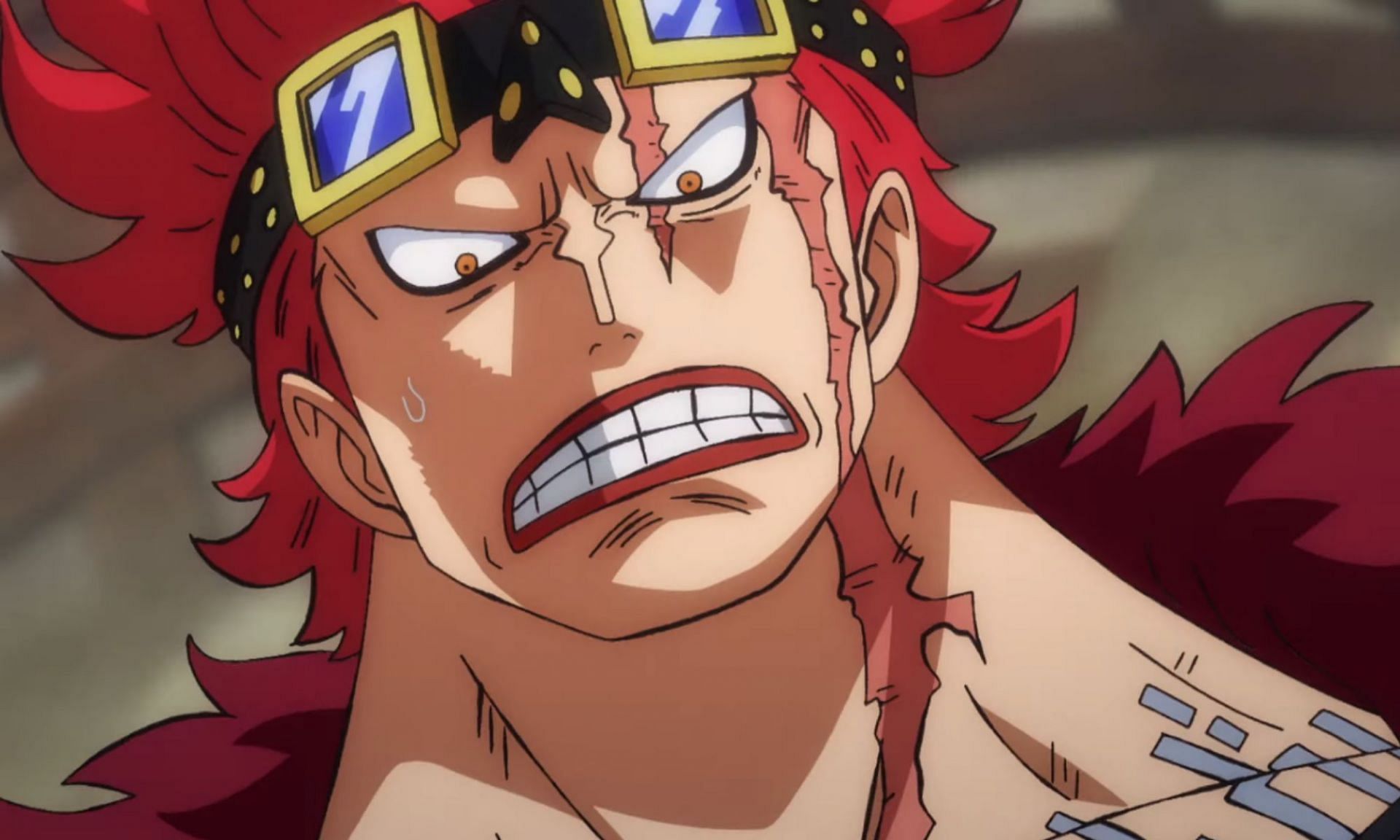 The last few arcs have been absolute hell for Captain Kid. His first alliance to take down Shanks ended when he got betrayed and captured by Kaido. To add insult to injury, his first mate, Killer, got force-fed a SMILE fruit, rendering him permanently smiling. No wonder he promised not to trust anyone outside of his crew again. However, that didn't stop him from joining the Alliance that raided Onigashima, and that saw him and Law take down Big Mom.
Law and Kid now stand on equal footing regarding power and prestige, and thanks to the former, Kid now has a copy of Wano's Road Poneglyph. While this alone won't be enough to get him to Laugh Tale, he already seems to have another lead in the form of someone with "flame marks." How this will factor into the race to Laugh Tale remains anyone's guess, though.
Blackbeard Is Luffy's Greatest Threat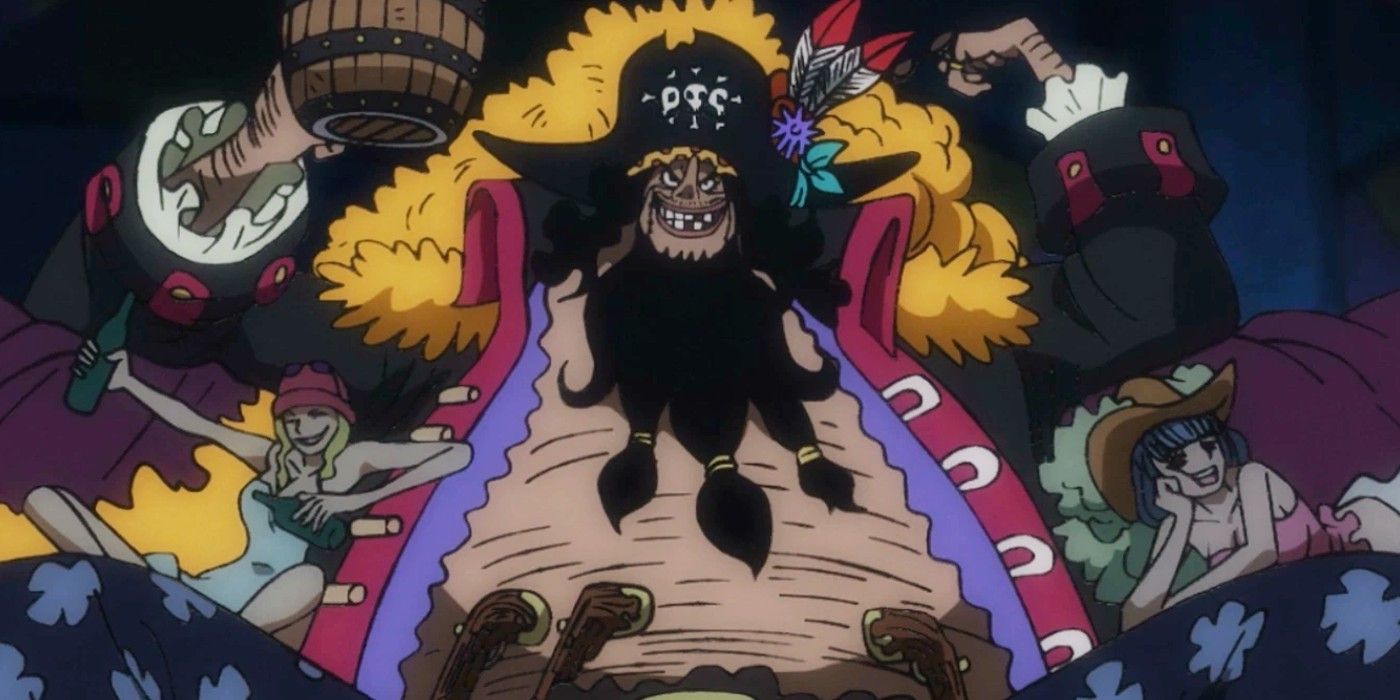 Of all the rival's that Luffy has to face to reach One Piece, his greatest will likely be none other than Marshall D. Teach, AKA Blackbeard. It's likely Eichiro Oda always meant for Blackbeard to be Luffy's last and greatest obstacle to becoming King of the Pirates. After all, Blackbeard is, in essence, a natural foil to Luffy.
Let's recap. Both Luffy and Blackbeard started forming their crews around the same time. Both kept said crew's small in number, but filled with highly capable individuals. Furthermore, each has gone on to have a massive impact on the world in different ways. Lastly, both are now Yonko with a fleet of thousands of pirates ready to fight for them. The big difference between them is that unlike Luffy, Blackbeard seemingly wants to be the Pirate King for the power it will give him.
Given how Blackbeard's directly responsible for the events that led to Ace's death, it's safe to say that Luffy hates his guts. Given all of this, a showdown between the two is coming. And when the dust settles, only one of them will be walking away.
Luffy is Closer Than Ever to Finding One Piece
The boy who will be a king, the second coming of Joy Boy, and the newest Yonko, Monkey D. Luffy. We've followed Luffy from the beginning, seen him go from a rookie upstart to a rubber-hosed demigod of freedom. The Wano Arc marked a turning point in Luffy's growth as a fighter, going from not being able to lay a scratch on Kaido to besting the strongest beast in the world. He's more than earned the right to be called a Yonko by now.
We all know that Luffy's the one who will be King of the Pirates, but just how close is he? Crew filled with people who can go toe-to-toe with the best the World Government can throw at them? Check. Awakened Devil Fruit powers? Check. Three of the four Road Poneglyphs meant to reveal the way to Laugh Tale? Check. It's plain for everyone to see that Luffy's the closest to finding the One Piece right now. Should he make it past the might of his fellow Yonko, then his dream of being Pirate King will be within his grasp.